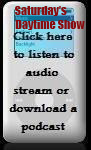 A
panelist studying the decline of native species in the Delta
, on the National Academy of Sciences prestigious Delta Panel, which is funded by and answers to Congress, is fired when she publishes a study explicitly concluding that ammonium-laden wastewater discharges from Sacramento, and not the pumps delivering water to the Central Valley Farmers, are at the root of the Delta's ecological demise.
Patricia Gilbert's forced resignation caused another panelist, Michael J. McGuire, a water treatment consultant and former assistant general manager at the Metropolitan Water District of Southern CA to resign, leaving the remaining panel of members with fixed points of view focused on water delivery operations as the cause of the Delta's problems. Their fixed view justifies denying the Central Valley farmers their water allocations.
Meanwhile,
Katherine Hart
, chairwoman of the Central Valley Regional Water Quality Control Board, is married to a lobbyist for water polluters, from Sacramento Regional County Sanitation District. She is an attorney who represents polluters, but she is allowed to stay on the policing water control board.
On Moonlighting with Martha, from 8 PM to 11 PM PT, Paul Driessen, Senior Policy Adviser for the Committee For A Constructive Tomorrow and Congress of Racial Equality
– two nonprofit educational groups that focus on environmental, economic development and human rights issues, joins me to discuss President Obama's tack to get around a reluctant Congress and implement Cap and Trade Policy by fiat, using the Environmental Protection Agency.
We'll also talk with Paul about the President's handling of and reaction to the BP Oil Spill in the Gulf of Mexico.
Driessen has a College degree in geology and ecology from Lawrence U, and a law degree with concentrations in environmental and natural resources law from U of Denver. He has worked for Wyoming state government, an oil and gas trade association, the US Senate, Dept of the Interior and Minerals Management Service. He has been on offshore platform and scuba diving beneath them and has written numerous articles and three book chapters on global warming.
Peter Christ, founding member of Law Enforcement Against Prohibition LEAP
, joins me to discuss CA's Marijuana Initiative on the Nov 2 ballot, and Arizona's real problem at the border.
"Legalization simply means the elimination of
'Schedule 1' - All other discussion is about regulation."
Peter Christ (pronounced like 'wrist') retired as a police captain after a 20-year career enforcing drug laws. From the beginning, Peter believed "the drug war can never be won and it is doing more harm than good." He is one of LEAPs most experienced speakers, and his presentations are riveting, informative and powerfully compelling.